Penrith
Watch the video showcasing all that Penrith has to offer
Known as the "old red town" because of its sandstone buildings is situated in the heart of Cumbria.  Penrith combines the advantages of being located in a beautiful and inspiring area with the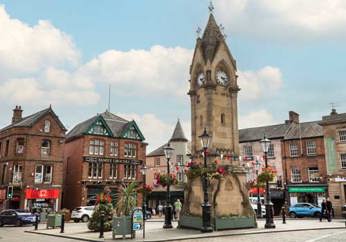 amenities of a vibrant local community.
Its historic town centre with ancient yards and streets is home to many independent shops, cafes, pubs and restaurants. You'll find Penrith a friendly place where people are welcoming and have the time to stop for a chat. 
There is a great selection of places to stay from fine hotels to cosy guest houses and bed and breakfasts to self catering cottages.
The town has much to offer the visitor, whether for an over night stay, short break or holiday. Penrith has many Hotels, Inns, Bed and Breakfasts and self catering accommodation to choose from.  Penrith has some great landscapes on its doorstep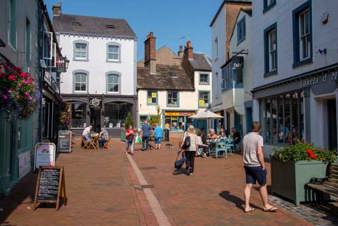 and is an ideal base for exploring the Eden Valley, North Pennines, Ullswater, Lake District and Hadrian's Wall. Don't just take our word for it - come and see for yourself!
Penrith has featured on Channel 4's Walking through history' with Tony Robinson.


More information on Penrith: