Promotional Opportunities
We offer promotional opportunities both digital and print.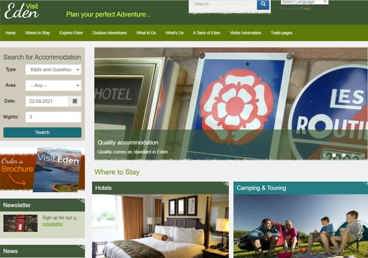 Digital opportunities
We offer online advertising on the Visit Eden website for accommodation. 
Attractions, Eateries and Conference and Meeting venues can take out an enhanced web entry to further promote their business. 
Visit Eden is active on Social Media through Twitter, Facebook and Instagram and we run campaigns throughout the year for various projects.
We also send out a regular trade e-newsletter to our businesses to keep them updated with our work and a monthly e-newsletter to visitors.

Print Opportunities
We produce the annual Eden visitor guide in partnership with Bucket and Spade as well as a series of town leaflets, cycling guides and other publications.
More Promotional Opportunities
We work with local communities and groups to promote the area through community based tourism opportunities.  From time to time we organise Familiarisation visits for local media, travel writers and staff from other Tourist Information Centres.


More information on Promotional Opportunities: