Plan Ahead for your visit to Eden
We are delighted to welcome you to Eden to enjoy our beautiful countryside and landscapes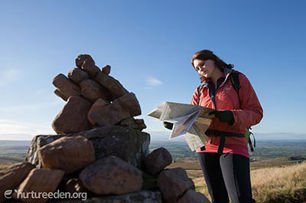 and we know our businesses look forward to seeing you.  
Many of our businesses also offer a mail order service, so you can also enjoy a taste of Eden from home.
In order to make the most of your visit, please plan ahead. Please visit kindly so we can all enjoy this beautiful area together.  The Lake District National Park has a Safer Lakes webpage with useful information.
Please check with individual attractions and eateries for the latest information on opening arrangements.  Pre-booking may be required before visiting.


Before heading out ask yourself three questions: 
1. Do I have the right gear?
2. Do I know what the weather will be like?
3. Am I confident I have the knowledge and skills for the day?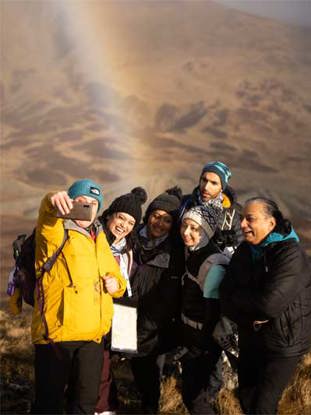 More information on how to be AdventureSmart and lots of helpful safety tips and advice can be found on the AdventureSmart website.
New AdventureSmart videos launched
The Lake District Visitor Safety Group has teamed up with Mosaic Outdoors again for its 2023 campaign #BeAdventureSmart. Three new videos are being launched (ahead of the May Bank Holidays) as part of the outdoor safety campaign; these inclusive films provide important advice to enable everyone who ventures onto the fells and in the lakes, to enjoy the outdoors safely and return at the end of the day to regale their tales.
Remember to follow the Countryside Code
The Countryside Code has encourages visitors to respect, protect and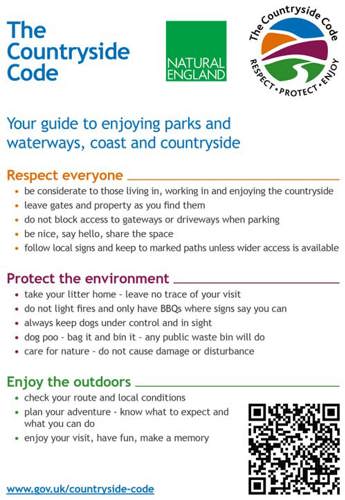 enjoy to great outdoors.  Please respect the local area and its communities.

Respect other people
Be considerate to those living in, working in and enjoying the countryside
Leave gates and property as you find them
Do not block access to gateways or driveways when parking
Be nice, say hello, share the space
Follow local signs and keep to marked paths unless wider access is available
Protect the natural environment
Leave no trace of your visit, take all your litter home. Remember there are very few bins away from towns
Take care with BBQs and do not light fires
Remember that wild camping and fly camping is not allowed without landowner permission
Go to the toilet responsibly, do not leave poo on the ground. Take a look at the Lake District National Park's outdoor toilet tips.
Always keep dogs under close control, and always on a lead around farm animals.
Care for nature - do not cause damage or disturbance
Dog poo - bag it and bin it!
Enjoy the outdoors
Plan ahead and check what facilities are open.  Use SaferLakes.co.uk to check which car parks and areas are busy be prepared to go somewhere else.
Check your route and local conditions
Follow advice and local signs and obey social distancing measures
Enjoy your visit, have fun, make a memory!
Follow the Countryside Code when you visit and be #LakeDistrictKind
Be Water Aware
It's important to stay safe around water.  The Lake District National Park website has useful information on water safety.
Tourist Information Centres
Our Tourist Information Centres are here to help you get the most out of your visit.
You can check the opening times for our Tourist Information Centres.  Staff are happy to help with any queries you have.


Getting around Eden
Details of how you can travel around Eden once you are here are available in our Get around Eden webpage. This includes bus times, car and cycle hire, plus where you can charge your electric bike or car.

Car Parking Information
Please bear in mind that car parks get very busy at peak times.  The Lake District National Park has a monitoring system to help manage parking capacity and ensure you have a safe visit.
Their Safer Lakes website will help you plan ahead www.saferlakes.co.uk
Information on where to park in our towns is available on the Westmorland and Furness Council website.
Always stick to designated parking spaces and please park considerately in villages to ensure local communities remain safe.


Vanlife - Motorhomes and Campervans
We know lots of people are planning on visiting Eden and the Lake District in their motorhomes and campervans.  Cumbria Tourism have some useful information to help you plan your trip.  Visit their website for useful information if you are planning a visit with a Motorhome or Campervan.
Toilet facilities
You can check where there are public toilet facilities on the Westmorland and Furness Council website.


Need health advice while you are in Cumbria?
We hope you have an enjoyable stay in Eden.  Just in case you feel unwell here is some information on the best way to access urgent health services.
If you need urgent medical care and you're thinking about going to A&E you should contact
111.nhs.uk online or call 111.

If you have a life threatening emergency you should call 999.


Face coverings
There is no longer a legal requirement to wear a face covering in England.  The Government suggests that you may consider wearing a face covering in crowded and enclosed spaces and when you are coming into close contact with someone at higher risk of becoming seriously unwell from COVID-19 or other respiratory infections. For more information on face coverings, visit the Gov.uk website.


Why not sign up to our visitor newsletter for the latest news and special offers from Eden?