Meet an Artist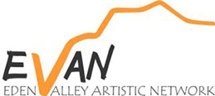 The Eden Valley Artistic Network was formed to be a network of individuals, organisations and venues established to promote and support artistic endeavours in the Eden Valley area. Giving a voice to artists. We now have over 60 artists as members, so if you'd like to meet local artists, please have a look on our website and come and visit us!  
Visit the Eden Valley Artistic Network website for more information.
We have artists based from near the source of the river Eden in Kirkby Stephen through to where the river Eden flow into the sea near Carlisle, across to Keswick in the West and out into the more remote areas of Eden and Carlisle Districts.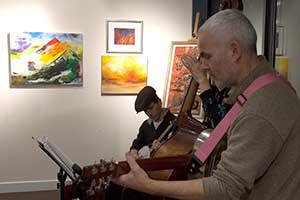 More and more local venues and organisations are supporting us with encouragement, facilities, gallery spaces etc. Some of the more notable at the moment are Blue Jam Arts, The Devonshire Arcade, Upfront Gallery and the Old Fire Station Carlisle.
We want locals and visitors alike to be able to connect with local artists not just buying their work but appreciating their craft, attending a workshop, spending time with them and perhaps deciding to take up more artwork themselves.


Gallery and Studios
In November 2017 a brand new Gallery and Studios opened in Penrith.  The three gallery spaces have a wide range of work from local artists and musical events are held in the gallery space.  The Gallery and Studio is located at 4 Corney Place, Penrith, CA11 7PX.
For More information contact The Eden Valley Artistic Network on 017684 28627 or email gallery@edenvalleyartisticnetwork.co.uk