Myths and Legends of Eden
The myths and legends of Eden have been handed down from generation to generation, for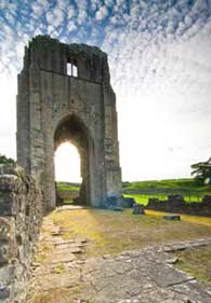 hundreds of years.

Tales of legendary giants and valiant knights, Norse gods and Arthurian mythology, blend with more recent stories of ghosts and Victorian invention.

Download one of our trails around Eden and discover some of the myths and legends unique to Eden.
Download the trail to discover some of the unique myths and legends of Eden
A copy of the 'Myths and Legends' leaflet is available from Penrith TIC.