Adventure Companies
Adventure Vertical - Work with you and your group, family or friends and colleagues on an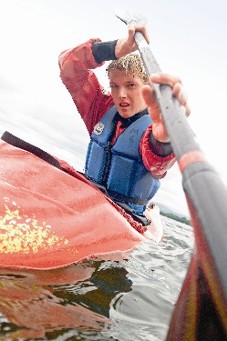 exclusive basis and don't group multiple bookings together. Adventure Vertical offer a range of adventurous outdoor activities.  This includes team building, recreation, outdoor education, development and training to a broad portfolio of clients. Adventure Vertical hold a 3 year license to deliver adventurous activities to those 18 years or under from the Adventurous Activities Licensing Authority.
Telephone: 07849 398288
Email: info@adventurevertical.co.uk
Website: https://adventurevertical.co.uk  


Alfresco Adventures - offers a plethora of outdoor adventure experiences such as ghyll scrambling, guided walking, rock climbing and archery across the Lake District and has premises on the edge of Ullswater for canoeing, kayaking and stand up paddle boarding experiences. They offer private bookings with a minimum booking number of four or shared experiences for individuals, couples and small groups. Bookings for experiences can be done via their website and their office staff are always happy to answer any questions you may have. 
Telephone: 07944 015288 / 07842 633232
Email: info@alfrescoadventures.co.uk 
Website: www.alfrescoadventures.co.uk 

Eden Outdoor Adventures - Canoes and sit-on-top kayaks, walking and mountaineering, rock climbing, first aid skills training and adventure journeys.
Telephone: 07525 653099
Facebook: www.facebook.com/EdenOutdoorAdventures
Eden Outdoor Adventures is registered with the Adventure Activities Licensing Authority.


GoCave - specialise in offering Caving and Mining trips for families, schools and youth groups.  They also offer tailored vertical guiding and coaching for those with experience.  The Eden Valley offers some basic introductory caving at Pate Hole which allows for a basic trip to be taken under our instruction. But there are many opportunities for underground experiences within easy reach, from mine exploration in the North Pennines at Nenthead.
Telephone: 07849 398288
Email: info@gocave.com
Website: https://gocave.com/

Rookin House - Rookin House is an established adventure venue and has been offering a wide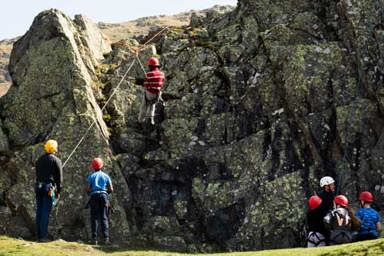 variety of outdoor activities for over 20 years. Family owned and operated, Rookin House has a strong focus on both fun and safety. The centre is just 4 miles from Ullswater, and 8 miles from both Keswick and Penrith and easily accessible from the A66.
Telephone: 017684 83561 
Email: enquiries@rookinhouse.co.uk
Website: www.rookinhouse.co.uk


Tall Bloke Adventures - Kayak Tours on Ullswater. Morning, Afternoon or Evening Trips available. Double kayaks used for maximum comfort and stability. Ideal for couples. Emphasis very much on enjoying the scenery as we cruise along. Lots of Bays and Beaches to discover.
Telephone: 07842 212127
Email: info@tallblokeadventures.com
Website: www.tallblokeadventures.com


Ullswater Outdoor Adventures - Outdoor activities, instruction and coaching. 
Telephone: 07908 884035 
Email: info@ullswateroutdooradventures.co.uk
Website: www.ullswateroutdooradventures.co.uk


The Outward Bound Trust is an educational charity that helps young people defy their limitations through learning and adventures in the wild.  Between the end of June to the end of August they offer exciting and unique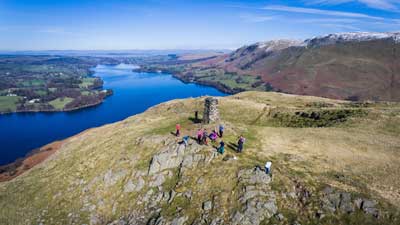 Summer Adventures from their Ullswater centres.
Telephone: 01931 740000
Email: enquiries@outwardbound.org.uk
Website: www.outwardbound.org.uk/summer-adventures
The Outward Bound Trust is a registered charity and is also registered with The Adventure Activities Licensing Service.