Skiing
Have an Eden adventure - Why not try skiing in Eden!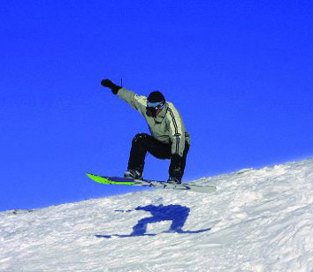 Yad Moss (south of Garrigill, near Alston), is managed by Carlisle Ski Club (open only if there is sufficient snow.)

The site is run entirely by volunteers. The facilities at the site have gradually been improved.  They now offer outstanding and accessible opportunities to enjoy snow sports in England.

The ski area is served by a fast Poma button tow which is unsuitable for inexperienced skiers and snowboarders. Length 600m / Vertical rise 120m / Top Station 725m / Uplift 600 people per hour.

Depending on snow cover there are runs up to half a mile in length. The stone day lodge provides warmth and shelter for lunch (there are no catering facilities so bring your own food and drinks) and is equipped with composting toilets.
Visit the Yad Moss website for more information.


The Lake District Ski Club was founded in 1936.  It operates a 360 metre button tow on Raise, next to Helvellyn (if there is sufficient snow). Raise is positioned for the best snow conditions in the Lakes and the tow gives access to a substantial part of the mountain. There are up to nine distinct pistes available, depending on prevailing conditions, the longest of which is almost a mile. Raise's ungroomed pistes provide for a unique experience, with a total of sixty days of skiing enjoyed during particularly good seasons.