A Taste of Eden
Great locally sourced food

A visit to Eden would not be complete without trying some of the superb local food and drink on offer. Relax in one of the cafes or tea rooms over a cup of coffee and a slice of cake. Or why not enjoy lunch in one of the friendly village pubs or cafes, finishing the day with an evening meal in one of the award-winning restaurants?
Locally sourced food is everywhere in Eden, with the most famous local speciality dish of Cumberland Sausage surely a must during your visit!
Eden has many local food producers including Penrith Toffee Shop, Abbott Lodge Jersey Ice Cream near Clifton, Little Salkeld Watermill and Kennedys Chocolates at Orton.
Breweries in Eden include Tirril, Hesket Newmarket and the Eden River Brew Co, all producing fine local beer, (including Old Faithful, Helvellyn Gold and High Pike).
Don't just take our word for it, let your Eden taste adventure begin by watching Edible Eden - Food with Passion, all about Eden's special foods and the local people who produce them.


Eden's Farmers' Markets
Why not visit one of Eden's Farmers' Markets at Orton, Brough, Penrith, Shap and Stainton?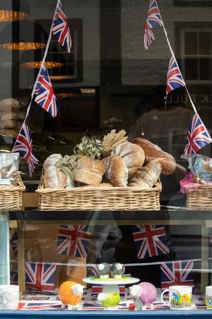 These all provide quality local produce, sold by the people in the know.  The world famous Marmalade Awards and Festival held at Dalemain is just one of the foodie events held in Eden.


Special Gifts from Eden
Have a little piece of Eden delivered to your door with a special gift from Eden.  Many of our Eden businesses offer mail order, from hampers packed with local produce or a gift voucher to be used at a later date.

Please note: The information provided in the 'where to eat' section is correct to the best of our knowledge at the time of publication. Westmorland and Furness Council cannot be held responsible for any negative experiences at any of the establishments listed. Inclusion in this list is for information and does not imply recommendation by Westmorland and Furness Council.