Cinema and Theatre
Eden offers some great opportunities for you to enjoy the latest films, or sit back and watch a theatre production. 


Cinemas
The Penrith Alhambra Cinema, is located in Middlegate (next door to Penrith Tourist Information Centre) and has 3 screens with Dolby Digital Projection and Sound.
Films shown include the latest cinema releases plus a Sunday early evening alternative film (including foreign language and independent films).
For more information on the latest films being shown visit the Penrith Alhambra website.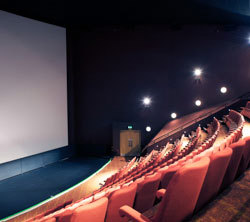 The Rheged Centre, near Penrith is a full-colour 3D cinema screen - the largest north of Manchester.  Daily films include documentaries exploring nature, wild places or rural life, children's movies, or specially-made films about the local area.  They also show a selection of recent cinema releases.
For more information on what's on visit the Rheged Centre website.


Touring Cinemas
For a cinema experience with a difference, Eden offers special outdoor film screenings and ones held in community venues.
Picnic Cinema (run by Eden Arts) screens cinema in the outdoors but with a difference as films are shown in castle courtyards and forests.  There's even the chance to camp there for the night!  Recent Eden productions have included a screening of the cult film Withnail and I a

t Sleddale Hall near Shap (where scenes were filmed for the movie) and the Wicker Man at Appleby Castle.
For more information of future screenings visit the Picnic Cinema website.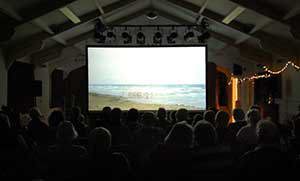 Cine North is a great opportunity to bring the community together to watch a film and enjoy food, music and maybe even dressing up!  Films are held in local village halls and community venues.
For more information of future screenings visit the Eden Arts website.


Theatres
Penrith Playhouse is the only permanent, Member run Theatre in Penrith, and has been run by volunteers since 1922.
Penrith Players stage several performances throughout the year and tickets are sold via Penrith TIC.
For details of the latest performance visit the Penrith Players website.
Upfront Puppet Theatre, near Penrith stages puppet shows for all the family to enjoy as well as hosting and visiting puppet shows and other artists.
For details of the latest shows visit the Upfront Puppet Theatre website.
Touring Theatre Companies
Highlights rural touring scheme is a network of 90 volunteer groups who organise over 160 high quality professional events per year in village halls, schools and community centres across Cumbria. These include theatre, dance, music and children's shows.
For details of the latest shows visit the Highlights website.
Live Theatre streaming
Penrith Alhambra and Rheged both live stream theatre events.  So you can enjoy Opera, theatre and ballet streamed live from the most prestigious arts venues at home and abroad.
Previous productions have included productions from the Royal Opera House, the National Theatre, the RSC, the Royal Opera House and the Royal Ballet.
Visit the Alhambra Penrith and Rheged Cinema 'what's on' listings for the latest live events being streamed this way.