History and Heritage of Alston and the North Pennines
History comes to life as you explore this landscape.  In the 18th and 19th centuries the North Pennines was a world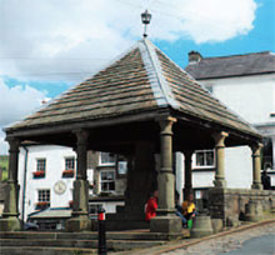 centre for lead-mining, the hills have been shaped by centuries of industrious toil, discovering and extracting lead and silver. 
Wander through Alston town centre, evocative of past times with its steep cobbled streets, stone buildings, traditional shop fronts and market cross, so little changed in over 200 years that it is often used as a period film location.  ITV productions of Jane Eyre and Oliver Twist were filmed here.
Alston al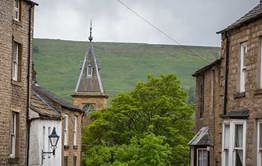 so featured on BBC2's Britain's Heritage Heroes in 2013, as John Craven found out more about the mining industry in the area.
St Augustine's Church in Alston was built in 1869, but records show a church has existed on the site since 1145 AD. Inside the church is an interesting clock, brought from Dilston Hall, the home of the Earl of Derwentwater.
Walk to Epiacum Roman Fort 'one of the best preserved Roman forts in the UK' (Stewart Ainsworth, Time Team Investigator, English Heritage) on the Roman Maiden Way sited to control and protect the lead mines there.  Or take a ride on a restored steam or diesel train along Eng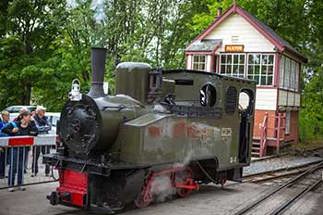 land's highest narrow gauge track the South Tynedale Railway.  Close by you will find our local heritage and transport museum, The Hub. 
Within a short drive of Alston Moor you can reach Hadrian's Wall to the north or discover the area's lead-mining history by visiting Killhope Lead Mining Museum at the head of Weardale.  Alternatively, enjoy relaxing in our historic surroundings or walk fell and valley routes, finding out more about our heritage with our local walk leaflets, available from Alston Local Links.
The Hive - Nenthead Chapel is now enjoying a new lease of life and helps to convey Nenthead's colourful story. Restored to its former glory, it now offers an exciting arts and exhibition space alongside a welcoming café making it a great base for exploring the area on bike, by foot or in a car. 
Visit the North Pennines Virtual Museum to learn more about the area's history and archaeology.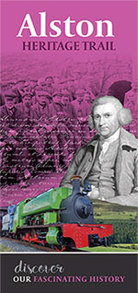 Alston Heritage Trail
Download an Alston Heritage Trail and discover more about Alston's fascinating history.
The Eden Heritage Trail app will give you lots of information on the main heritage sites.