Cycle Routes - Alston and North Pennines
All cycle routes in this section are taken from the 'Biking around Alston' guide (available free from local Tourist Information Centres) and start from or near Alston, one of the highest market towns in England. This former mining town is n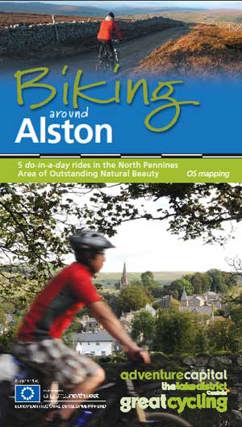 ow popular for the walking and cycling opportunities on Alston Moor, which forms part of the North Pennines Area of Outstanding Natural Beauty.
A bicycle gives you the freedom to explore this scenic area at your own pace, stopping as you choose to appreciate the views and discover the legacy of its rich mining heritage. The C2C (Sea to Sea) Cycle Route, part of the National Cycle Network and the Pennine Cycleway both pass through the Alston area.
All cycle routes in this section include a variety of on and off road routes. These suggested routes are a brilliant starting point for exploring and discovering this wild and beautiful area on two wheels. It is a good idea to have an OS map to hand. 
The following maps cover the areas featured in these cycle rides:
1:25,000 Outdoor Leisure
OL31 North Pennines (Teasdale and Weardale)
OL43 Hadrians Wall (Haltwhistle and Hexham)
1:50,000 Landranger
86 Haltwhistle and Brampton (Bewcastle and Alston)
87 Hexham and Haltwhistle


Route Grading
Route grades are expressed by route length, plus degree of difficulty - calculated as average height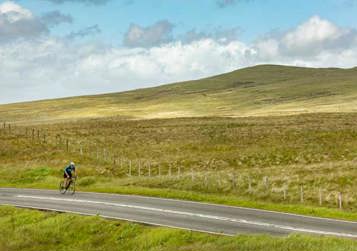 gain (metres) per kilometre - plus steep gradients.
Distance (miles)
Short: up to 10 miles
Medium: 10 - 25 miles
Long: over 25 miles
Height Gain (m per km)
Easy: up to 10m per km
Moderate: 10 - 15m per km
Hard: 15 - 20m per km
Challenge: over 20m per km
For further details of the area please contact Alston or Penrith Tourist Information Centres. A range of serviced and self catering accommodation in the Alston area can be found in our accommodation section.
Downloadable Alston and North Pennines Cycle Routes: