Appleby-in-Westmorland
Appleby-in-Westmorland officially named an 'Honorary Quidditch Town'
The ancient market town of Appleby-in-Westmorland has kept its old world charm.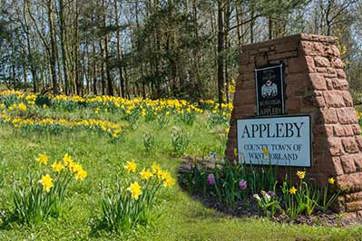 A walk up the picturesque main street of Boroughgate, described as 'one of the finest in England', can transport you back into Medieval England with the peace and quiet of beautiful riverside walks and picnic areas within five minutes of the town centre.
For several centuries, Appleby was the county town of Westmorland. With the creation of Cumbria in 1974, the name of the town was changed to preserve the name of the ancient county and as a reminder of the town's heritage.

To the west of Appleby is the Lake District whose northern and central lakes are within easy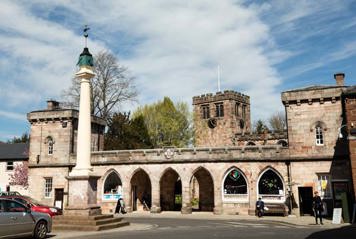 reach. To the east lie the North Pennines an Area of Outstanding Natural Beauty and with the Yorkshire Dales, Hadrian's Wall and the Scottish borders all within an hours drive, Appleby is an ideal base for a touring holiday.
There are many places to stay in Appleby including welcoming Hotels and Bed and Breakfasts (B&Bs), self catering cottages or caravan and camping sites. All offering quality accommodation in and around the town.

Local restaurants, cafes and inns provide local fare and cuisine to suit all tastes.
Appleby, has been featured on BBC1's 'The One Show' and ITV1's 'The Lakes' with Rory McGrath.


More information on Appleby-in-Westmorland: