Shap
Shap is a village around 10 miles south of Penrith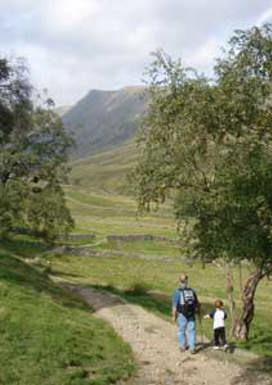 . The A6 road that runs through Shap crosses Shap Fell at 1,397 feet above sea level and was once the main north-south route until the M6 was opened in 1970.  Shap Summit is the highest point on the west coast rail line at 916 feet above sea level.

The Market Cross dates from when Shap was granted its market charter in 1687. The building is now used as the Local History Society's Heritage Centre.

Shap is also famous for its granite, with polished pink granite being found in many buildings in the UK, including outside St Paul's Cathedral in London.

The Haweswater Reservoir was created by the building of the Dam which raised the level of the old lake of Haweswater by some 90ft. This resulted in the loss of the farms and tiny village of Mardale Green and the evacuation of the residents of the valley. Haweswater is now one of the largest lakes in Lake District and, in spite of man's interference is an area of stunning natural beauty with a variety of enticing walking opportunities. 

Shap Abbey stands in a picturesque setting by the River Lowther. It was built in 1199 by Premonstratensian Canons who had founded their house at Preston Patrick but found it to be too close to Kendal. They could hardly have found a more peaceful place than this hidden valley by the River Lowther. The Abbey was one of the last to be dissolved by Henry VIII in 1540. A lovely place to enjoy a picnic.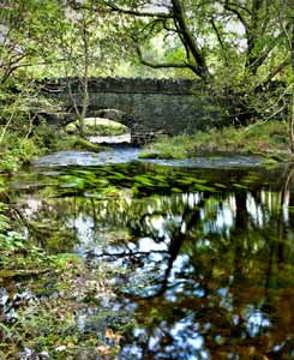 St Michael's Church is of ancient origin reputed to date back as far as the mid 8th century.  The Church was built in stone in 1150. The present tower dates from the reign of George IV.  In 1898-9 the nave and chancel were largely rebuilt. Although predating Shap Abbey, the church was administered by Canons from the abbey until the Dissolution. The Church contains some fine stained glass windows including the window designed by the community and placed for the Millennium.
The cult British film 'Withnail and I' was filmed at Sleddale Hall, near Shap. Please note: This is on private property, and should not be visited.
Shap has a small supermarket, newsagents, butchers shop, guesthouses, pubs and cafés. It boasts England's highest open air heated swimming pool.
Shap Farmers' and Makers' Market takes place on the fourth Saturday of the month (March to November and the third Saturday of the month in December.)
Two Electric Vehicle charging points are available in the car park in the middle of Shap next to the Memorial Hall.


Things to see and do in Shap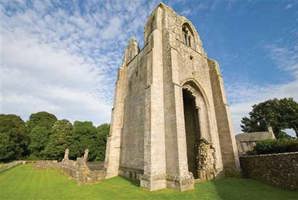 For more details of things to do, visit our Attractions listing. Visit our Events listing for full details of what's on in the area or contact one of the local Tourist Information Centres. 
Public toilets are available in Shap. 


Where to stay
For details of accommodation in the area visit our where to stay section.