Orton and Tebay
Tebay nestles between the Lake District and Yorkshire Dales National Parks, whilst Orton is now part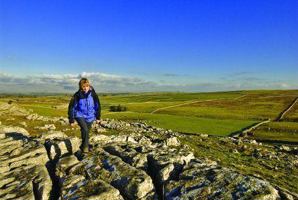 of the newly extended Yorkshire Dales National Park. 
Both lie just off the M6 (Junction 38) and this fascinating area has something for everyone - varied striking landscapes, local produce, heritage and intriguing myths and legends, it's well worth a visit. Bounded by the wilderness of the Howgill fells and the captivating flora of Orton Scar's limestone pavements, these twin communities offer a warm welcome with a variety of accommodation and attractions.
Railway and archaeology enthusiasts will find lots of interest and there is a wealth of activities to enjoy, such as fishing, bird watching, walking and cycling. Or simply take a gentle stroll along one of the country lanes or a picnic by the river.
Visitors of all ages will find plenty of reasons to stay and enjoy the local distinctiveness of Orton and Tebay.