Brough
Brough is a small village, approximately 5 miles north of Kirkby Stephen and approximately 8 miles from Appleby.
Brough has historically been divided into Market Brough to the north, and Church Brough to the South. The difference in the two villages relates to the functions they once served.  The houses in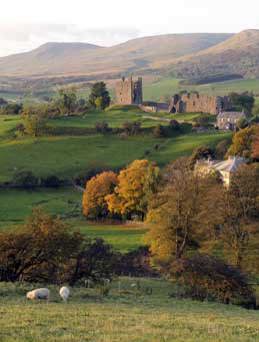 Church Brough stand around a market square decorated with a maypole, while Market Brough has a wide and long main street.
The village was an important coaching town for the England-Scotland run in the 18th-19th century and had more than 10 inns to cater to the passing stage coaches.
St Michael's Church - with its Norman doorway - dates from 1150.  Though most of today's church building is from the 1500 to early 1700's.
Market Brough was granted a charter in 1330 to hold a weekly market. In the 1700's, the annual Brough Hill Fair became a popular place for drovers to sell horses, sheep and cattle.
Close to the church lie the ruins of Brough Castle. The oldest parts of the castle date from around 1100. The castle was mostly destroyed in 1174 but rebuilt and restored in the 17th century by Lady Anne Clifford. The castle is now in the care of English Heritage.  Visitors can walk through the gatehouse and explore the castle ruins.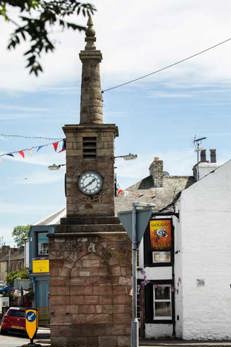 From Market Brough, the scenic B6276 road leads to Alston via Middleton-in-Teesdale, passing High Force Waterfall. This road also gives access to Cow Green Reservoir, and the nature reserve.
Brough was the first point of entry into Cumbria when the Olympic Torch Relay visited the area on June 20th 2012.


Events and Attractions in Brough
Please check individual attraction websites for the latest up to date information on opening arrangements before visiting.
For more details of things to do, visit our Attractions listing. Visit our Events listing for full details of what's on in the area or contact one of the local Tourist Information Centres.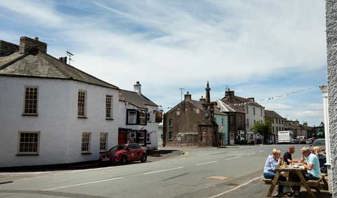 Public toilets are available in the town.


Where to stay
For details of accommodation in the area visit our where to stay section.