Flora and Fauna of Alston and the North Pennines
Even on your journey to Alston Moor it is likely that you will encounter local wildlife.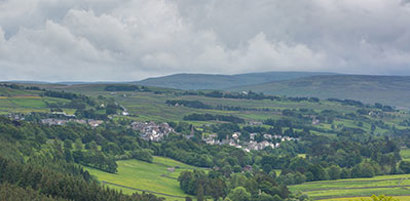 The area is a precious habitat for a large number of different and rare species.  Birdwatchers will delight in this wild unspoilt landscape which is home to a huge range of birds, from the summer-visiting curlew, lapwing and golden plover to the rare black grouse, and from the delightful dipper on the rivers to the kestrel, merlin and buzzard hunting the moors.  In some parts of Alston Moor, red squirrels are a daily sight and locals often see evidence of deer, badgers, hares and water voles.
As well as being an Area of Outstanding Natural Beauty (AONB) the North Pennines is also a UNESCO-endorsed Global Geopark and celebrates its rich geological heritage.  Information leaflets
on plants, geology and wildlife and available from the North Pennines AONB website as well as at Alston Local Links in Alston Town Hall. 

If you are a stargazer, Alston Moor is a particularly fine location; we have little light pollution from street lamps, and wide open skies.  Look out for stargazer events locally or simply wrap up warmly and try out your binoculars.
Beautiful and tranquil places attract artists and writers and Alston Moor is no exception. The poet and writer W H Auden loved the area and described the landscapes around Alston as his 'great good place.'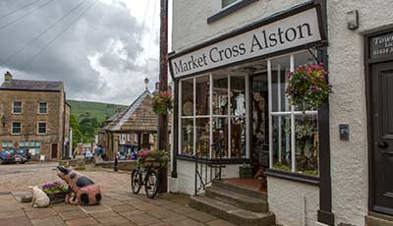 Over the centuries Charles Dickens, J.M.W Turner, Alfred Wainwright, and more recently the poet Simon Armitage, have visited and been inspired by the North Pennines.
Today, the magic of the landscape and the spirit of freedom felt here continue to inspire contemporary painters, potters, photographers, blacksmiths, candle makers, filmmakers, jewellers, musicians, poets and weavers.  You will often find the creative community exhibiting together at local venues and seasonal craft markets or opening their studios.