Electric bikes in Eden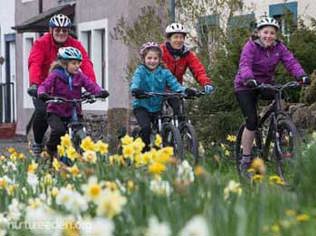 Electric bicycles are a great way to explore the fantastic countryside around Eden. The gentle power from the electric motor gives you a push up the hills and makes the flat terrain feel like you are going down hill. With a range of over 60 miles - you can call in to the many attractions pubs and cafes that are on the charge scheme to get the battery topped up with charge to extend the range on your day out.


Electric Bike Hire in Alston
Electric bike hire (2 bikes) is available from North Pennine Cycles in Nenthead, for more information telephone 01434 381324 or visit the North Pennine Cycles website
Discover the North Pennines by bike! Visit the North Pennines website for more information on cycling


Electric Bike Hire in Glenridding
Ullswater E-Bikes was created in the hope that it would allow visitors to get off the beaten track and explore the Southern end of Ullswater knowing that they are leaving nothing but their tracks and using nothing but the carbon neutral, sustainable energy from themselves and the Hydro-electric Scheme.
Visit the Ullswater E-Bikes website for more information.
Electric Bike Hire in Kirkby Stephen
Eden-E-Motion are a specialised electric bike company in Hartley, Kirkby Stephen who sell, repair and now hire electric bikes. Hire bikes are available to explore our beautiful local area for a day or half-day. Full instruction is given prior to departure so if you can ride a bike, you can ride an electric bike! (it's just easier!) Although the bikes extend your range and possibilities, you can still pedal as much or as little as you want.  Helmets (not legally required but very much recommended) and locks are provided.

You will need a picture i.d. and a deposit on a credit or debit card. Ample parking is available or we can deliver and or pick up for a small charge. Should the worst happen on your ride we are on call to help. We can also rent panniers if you want to take a picnic (or waterproofs!) 
Visit the Eden-E-Motion website for more information.
 
Electric Bikes in Penrith
(Regional Best Bike Shop award winners) Arragon's Cycles have a fully equipped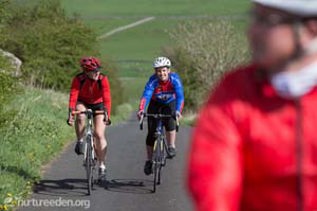 Shimano Service Centre with diagnostics tools for software updates and repairing system glitches, covering all makes of electric cycle components.  With a wide range of electric bikes on display in store, you can arrange a test ride or perhaps enjoy a longer trial hiring one of their fleet of pedal assist bikes from Lowther Castle - hire fee redeemable on purchase of an e-bike.
Visit the Arragon's website for more information.


Charging Points
Two electric vehicle charge points and two charging sockets for e-bikes have been installed in Penrith.  The electric vehicle charge points are the latest in a series of similar installations by Lancaster based community benefit society Charge My Street who, over the past year, have launched charge points in Carlisle, Kendal, Barrow and Aspatria among others.

This charge point has been installed at Blain House, Bridge Lane, Penrith, CA11 8QU.