Pooley 'New' Bridge - The Final Countdown!
For residents and visitors to popular Pooley Bridge – the final countdown is now well and truly on.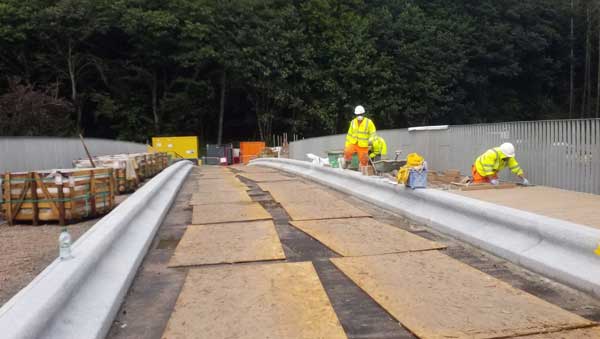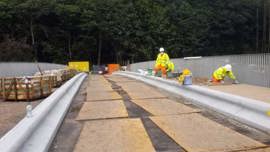 It's been nearly five years since the old Pooley Bridge collapsed into the River Eamont in the hours following Storm Desmond; it's been 12 months since work started on Cumbria County Council's state-of-the-art, elegant, stainless steel replacement; now, finally, following unprecedented weather, a global pandemic, social lockdown and distancing - in just under two months, at the end of October, Pooley 'New' Bridge will open to both vehicles and pedestrians.
This weekend saw a key milestone reached; work began to lay 301 engraved stone pavers, bought by visitors and locals alike, across the two footways on either side of the road crossing. The project has raised over £50,000 which has enabled the village to establish a community fund to help fund projects and causes that benefit the community and village life.
The stories behind why people have wanted to be part of Pooley 'New' Bridge are both moving and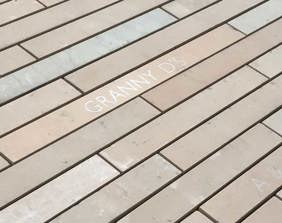 heart-warming; from proposals and weddings to marking memorable, annual family holidays and immortalising loved ones to local families connected to the area for centuries (perhaps millennia!) and even family mottos ("As you wish!") – they're all there, quite literally carved in stone.
The first of the two footways complete with half of the pavers will open to pedestrians in mid-September following the removal of the temporary footbridge which has steadfastly connected the two sides of the valley while construction on the new permanent bridge has been underway. The temporary footbridge will shut on 7 September and be removed totally in the following days. This means that for a period of five days between 7 and 12 September there will be no access at all across the River Eamont at Pooley Bridge.
Both footways featuring all 301 pavers and the road crossing are still on schedule to open in late October.  In the meantime, the entrepreneurial businesses of Pooley Bridge remain open for socially-distanced, Covid-compliant business. For more information on all the events, news and developments, visit the Ullswater.com website.