Garden Days at Dalemain
New for 2022! Join us at Dalemain's Historic Gardens for informative and fun gardening days, once a month over the period of a year (classes can be booked on a one off basis).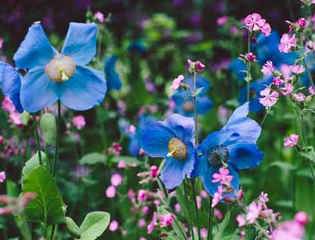 Event Date
05 September 2022
12:00 AM
This event will also happen on the following dates: Monday 07 Mar 2022
Monday 04 Apr 2022
Monday 02 May 2022
Monday 06 Jun 2022
Monday 04 Jul 2022
Monday 05 Sep 2022
Monday 03 Oct 2022
Monday 07 Nov 2022
Monday 05 Dec 2022

£
Description
The courses which run from 9.00am – 4.30pm on the first Monday of each month and will include lectures, practical demonstrations and a mini Gardeners Question Time. The classes are available to be booked separately and will cover seasonal tips, propagation, pruning and more. These days which will take place in the magnificent Medieval Hall, will be led by Jane McCosh, owner of Dalemain with Shelagh Todd, a Horticultural Lecturer and Plants Woman.
Included alongside a wealth of knowledge is a delicious homemade lunch in the Medieval Hall and a behind the scenes tour of the gardens. This is an exceptional chance to learn the continuity of an award winning garden once a month over a full year.
These days are for small intimate private classes so do book in advance to reserve a place. There is a discount for RHS Members and group bookings so get in touch to discuss this with us.
These exclusive days will be held on the following dates:
Monday 7th March 2022
Monday 4th April 2022
Monday 2nd May 2022
Monday 6th June 2022
Monday 4th July 2022
Monday 5th September 2022
Monday 3rd October 2022
Monday 7th November 2022
Monday 5th December 2022
For more information, visit the Dalemain website.
You can also reserve your place by emailing Emily Green at houseopening@dalemain.com or calling 017684 86450.
Event Venue
Dalemain Mansion and Historic Gardens, Dalemain, Penrith CA11 0HB