Industrial heritage tours at Acorn Bank
Join an expert volunteer from our friends at the Acorn Bank Watermill Trust for a free guided walk through the wider woodland and estate, where you'll learn more about Acorn Bank's industrial past.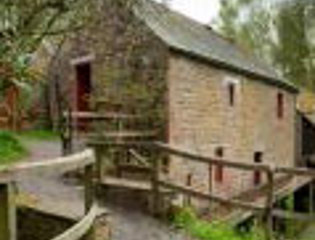 Event Date
12 August 2022
12:00 AM
This event occurs Weekly every: Friday

£
Description
Starting from the Shepherd's Hut, this guided walk will take you to the quarry via the historic Dalston oak tree, back to the drift mine and then down to the engine house with the option to elongate the walk with a visit to the watermill. The walk will take approximately 45 minutes or 90 minutes for those who choose to add on the watermill. These tours take place every Friday until October, and will also run Saturday 7 & Sunday 8 May to celebrate National Mills Weekend.
Event Venue
Acorn Bank, Temple Sowerby, Penrith, CA10 1SP