Classic Cars in the Park at Hutton in the Forest 2021 - Father's Day Special
The Classic Cars in the Park will return to Hutton in the Forest for a Father's Day Special on Sunday 20 June 2021.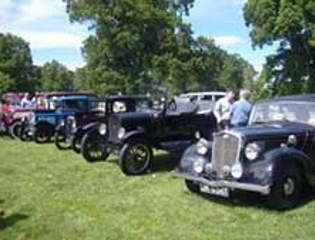 Event Date
20 June 2021
12:00 AM
£
Description
Join us to celebrate Fathers Day in a very special way, with the 18th Classic Cars in the Park event.

Set in truly stunning surroundings, Hutton in the Forest in North Cumbria, is the perfect backdrop to display classic cars, kit cars, custom, modern classics, motorcycles, light commercials and Land Rovers.

There's plenty to get involved in, with traders and enthusiasts, keen to chat over the chamois. (All at a safe distance- of course!)

Don't miss the chance to pick up a bargain whilst browsing the trade stands and auto jumble.  There's also a full arena schedule of parades and commentary, throughout the day.
Hutton is the perfect place for a stroll, so enjoy full access to the park, grounds, garden and their famous topiary garden and onsite catering.

Adults £7.50 Accompanied children (age 16 and under) are free of charge.
Event Venue
Hutton-in-the-Forest
Address
See on map