Patterdale Parish Boundary Walk 2022
The Patterdale Parish Parish Boundary Walk takes place on the first Saturday of July every year.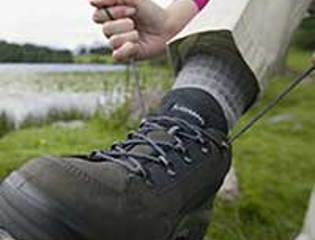 Event Date
02 July 2022
12:00 AM
£
Description
The Patterdale Boundary Walk usually raises funds for the local school and church, and has become a tradition since founded by Stephen Gorton, a resident of Hartsop and long-standing member of the church and founder member of the Patterdale Mountain Rescue Team.  
​This year due to the special circumstances faced by Ukrainian Refuggees the Boundary Walk will fund the school and the Patterdale Ukrainian Relief Fund, which will provide respite and holidays in the Patterdale Parish area to Ukrainian Refugees.
​​The walk is about 25 miles long with about 10,300 feet of ascent, and covers many famous mountain names and ridges including Raise, Helvellyn,  Nethermost Pike, Dollywagon Pike, Grisedale Tarn, Fairfield, Red Screes, the Kirkstone Pass, High Street, Angle Tarn, and Place Fell.  On a good day there are stupendous views throughout the length of the walk.  Think of it as a high-level companion to the Ullswater Way! 
It is possible to break the walk down into sections and do it on different days if you wish. 
​Traditionally the walk has been conducted to raise funds for Patterdale Church of England School (the second most remote school in England, and which could not survive financially without generous donations from fund-raising events) and the ministry and work of St Patrick's Church, Patterdale.  All donations and money raised are split equally between the two.  
Although many people gather to complete the walk traditionally on the first Saturday of July, there is nothing stopping you doing the walk at other times, either in one go, or in sections.