Musgrave Rushbearing 2021
Ancient custom of procession of rushes and floral crowns to St Theobald Church, Great Musgrave.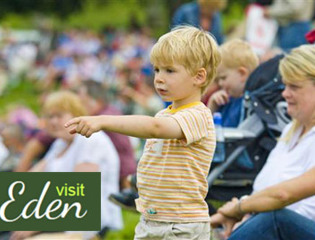 Event Date
03 July 2021
12:00 AM
£
Description
On the first Saturday in July a procession of clergy and children, accompanied by the local band, makes its way to church adorned with floral garlands. 
The boys carry crosses and the girls carry crowns, which are kept at the church afterwards until their replacements arrive the following year. Starting at the Village Institute in Great Musgrave and ending at St Theobald's Church.
Event Venue
Great Musgrave
Address
Kirkby Stephen,
CA17 4DP
See on map