Friends of the Settle Carlisle Line (FoSCL) Programme of Guided Walks and Tours
Our free guided walks date back to the earliest FoSCL campaign aimed at preventing closure of the Settle-Carlisle train line.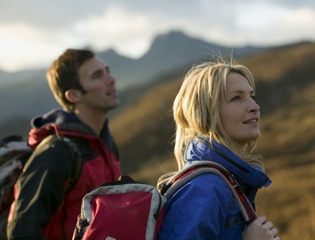 Event Date
13 August 2022
12:00 AM
This event will also happen on the following dates: Saturday 16 Apr 2022
Saturday 23 Apr 2022
Saturday 14 May 2022
Saturday 25 Jun 2022
Saturday 09 Jul 2022
Saturday 23 Jul 2022
Saturday 06 Aug 2022
Saturday 13 Aug 2022
Saturday 24 Sep 2022

£
Description
Visit our website at foscl.org.uk to find out more about our history. It is a pleasure to still offer free guided walks all these years later and we are proud of the contribution FoSCL made to safeguard England's most scenic railway for everyone to enjoy.

All of our walks start and finish from stations on the Leeds-Settle - Carlisle Line and do not require a car. There is no need to book in advance so just buy your train ticket and meet us at the station! See our website for train ticket tips. 

Often, they are linear walks where the route takes us from one station to another making it more of an adventure! For full details of the routes, please see our website. Our volunteers lead walks every Saturday and some Sundays from April to September. 

Everyone is welcome to come along but if you are new to hiking or have had a long break from it, please start with the easier walks. The landscape in this part of the country means that a route will almost always involve a hill or two, have stiles to climb over and possibly tricky terrain. It is best to build up to longer, more strenuous walks so that you enjoy them more and feel comfortable with the pace.

We look forward to you joining us to explore the beautiful countryside and experience a wonderful trip on the fantastic Leeds-Settle-Carlisle line.
Saturday 16 April - Appleby and Flakebridge Woods
Saturday 23 April - Kirkby Stephen Circular
Saturday 14 May - Langwathby to Armathwaite
Saturday 25 June - Nine Standards Rigg via Nateby
Saturday 9 July - Appleby to Langwathby
Saturday 23 July - Garsdale to Kirkby Stephen
Saturday 6 August - Wild Boar Fell Circular
Saturday 13 August - Kirkby Stephen Circular
Saturday 24 September - Appleby Circular via River Eden
Event Venue
See FoSCL website for details.