Tourism Research and Eden Visitor Numbers
Eden sees the biggest rise in tourism value for Cumbria in 2018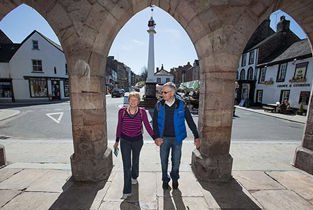 We part commission STEAM (Scarborough Tourism Economic Activity Monitor) research to show the value and volume of tourism in Eden. The latest available headline figures for Eden are available as an Infogram which is available free of charge and the most up to date full STEAM report for Eden can be viewed at our offices by prior arrangement.
According to the 2018 STEAM research figures the Eden District benefited from an increase on the number of visitors, their spend and the number of FTE (full time equivalent jobs) supported by Tourism.  The massive 8.6% increase in tourism revenue, between 2017 and 2018, was the highest percentage increase in the county.


2018 STEAM research shows:
5.06 million tourism visits (an increase of 1.2% on 2017)
A massive £365.4 million (up 8.6% on 2017) being generated within the local economy through visitor and tourism business expenditure
Tourism accounted for 4,639 full-time equivalent jobs in Eden (an increase of 3.7% on 2017).
Cumbria Tourism can provide further research figures for Cumbria, for more information please visit the research section of their website.

For more information contact the Eden Tourism Team:
  Email: tourism@eden.gov.uk
  Address: Eden District Council, Mansion House, Penrith, Cumbria, CA11 7YG