Alston Virtual Reality
We have worked in partnership with the North Pennines AONB on a new digital visitor interpretation - the first time we have trialled this at an Eden visitor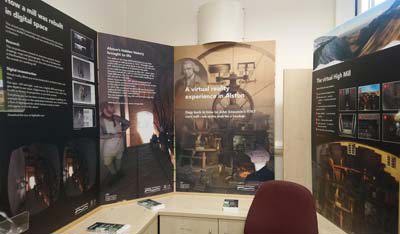 centre. A corner of Alston TIC has been dedicated to a display and an area where visitors can use headsets to experience the history of High Mill through a Virtual Reality experience which takes users through the centuries to the present day. 
There are 4 headsets and also cardboard ones which can be used with mobile phones and an app.  These will also be available at other Alston outlets.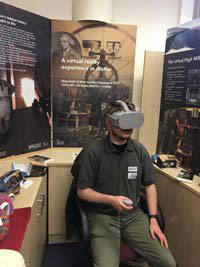 There is also an Alston Explorer app available for download from app stores. Developed in conjunction with the school it has two town trails to follow with a quiz attached where you have to be at the actual place it refers to in the town before you can open the question.  A third app called Alston Time Traveller is now available from app stores and is an augmented reality experience based on the stories of an Alston postman in days gone by.