Cumbria CVS - Virtual Volunteering Fairs to support Children and Young People
Get involved in volunteering to support children and young people today!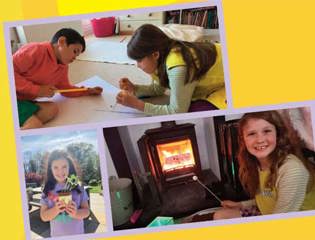 Event Date
28 September 2021
12:00 AM
This event will also happen on the following dates: Tuesday 28 Sep 2021
Saturday 02 Oct 2021

£
Description
Join Cumbria CVS and 13 other different charities and organisations at the next Virtual Volunteering Fairs. The fairs are aiming to recruit adult volunteers to support children and young people. 
Tuesday 28 September from 12noon-2.15pm - Weekday Event and  
Saturday 2 October from 10.00am-12.15pm - Weekend Event 
These events will be hosted by Cumbria CVS online via zoom and will give potential volunteers an opportunity to hear from 13 different charities and organisations about the wide range of volunteering opportunities available from across Eden and Cumbria.  
Anyone interested in making a difference to the lives of children and young people through volunteering are encouraged to register to volunteer and attend one of these events to find out more.   
These events will give people in Eden a fantastic opportunity to meet organisations looking to recruit new volunteers to support children and young people.  
Organisations attending the events include: Cumbria Family Support Association, National Youth Advocacy Service, Cumbria Youth Alliance, The Happy Mums, NSPCC, Girl Guides Association, Spiral Cumbria and the Access Project.  
There are a wide range of volunteering opportunities available including youth work, mentoring, baby support groups, education and literacy, supporting parents with children, social media, driving, befriending, supporting families with children, administration, helping children, graphic design, advocacy, fundraising and more!
By attending one of the Virtual Volunteering Fairs this will give volunteers an amazing opportunity to find out more about the different charities and organisations that need volunteers.  You can also learn what the different volunteering opportunities are, when and where volunteers are needed and details about the training, support and the volunteer recruitment process for each organisation.  Please note: individuals only need to attend one of the events as they are the same event to attract as many potential volunteers as possible to attend.
It is inspiring to see how just a few hours a week or month of a volunteer's time can help give children, young people or their families healthier and happier lives.  Volunteers can make such a difference and make such an impact on the lives of children and young people.
Volunteering brings so many benefits to children and young people but it's also a great opportunity for volunteers to gain experience, meet new people, access training opportunities, learn something new or share life experience and skills to those children and young people who really need it.  
To book your volunteer place at either event please contact Cumbria CVS via email at: info@cumbriacvs.org.uk or telephone Cumbria CVS on 01768 800350. Please book early to avoid disappointment as places are limited.  
Get involved in volunteering to support children and young people today!