Ullswater Way and Challenge 2020
The twenty mile Ullswater Way opened at Easter 2016 and our inaugural event was in October 2016. We offer two versions; Ullswater Way is 20 miles, whilst the Challenge route is 24 miles.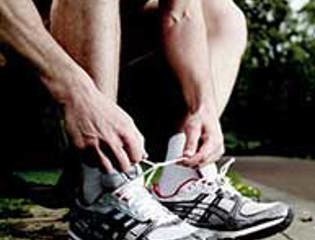 Event Date
17 October 2020
12:00 AM
£
Description
Ullswater Challenge takes a high level fell path around the head of Glencoyne from Glenridding to Gowbarrow, so gives glorious views ...in good weather! 

Once again the event is based from Pooley Bridge, and both routes go clockwise around the Lake, so, The Cockpit, Howtown and Hallin Fell first. After Glenridding, you will have a choice of two routes. Either stay low around the lakeshore towards Aira Force and around Gowbarrow Fell, or take on the more challenging and higher level Glencoyne traverse to Dockray, Gowbarrow Summit and then meet up with the original route. The high level route will not be 'open' in bad weather. All participants will follow the lower level 20mile route. (You'll thank me for this, honestly!) 

Event HQ - Parkin Memorial Hall, Pooley Bridge - CA10 2NH 


Start Times - between 8 and 10am - you choose you start time but we request that slower walkers go early and faster runners later
The route is waymarked as per LDNP and Ullswater way signs. The will be some addition signage and event staff at key points where needed. 

The event is 'low key' with support from our experienced event staff, at several checkpoints offering food and drink. these locations will be confirmed shortly. 

This is NOT a race; considerate runners are welcome but please expect to give way to walkers and other users. 

Individual support teams, pacing or 'crew' are not allowed, nor required. 

The route uses a variety of paths varying from wide tracks to narrow rocky paths with some small amounts of tarmac lane. A written route description will be available to all. 

Entry - online via sientries now 


Entry is £26 or £30 per person
There is a limit of just 150 participants this event. 

You will need clothing and footwear suitable to the conditions; a waterproof jacket as a minimum. 

The higher level Challenge section is much tougher than it's low level alternative and requires good basic fell walking / running skills. 
 
Drinks bottle or Mug to use at our checkpoints. 

No formal cut-offs but we expect people to finish in daylight. 

Post Race: At the finish.... We'll have free tea, coffee and cake and soup in your limited edition souvenir mug. There are several pubs an eateries in the village and area for beer and meals later..
Event Venue
Parkin Memorial Hall
Address
Parkin Memorial Hall,
Pooley Bridge,
Penrith CA10 2NH,
UK
See on map