Films at the Lonsdale Alhambra, Penrith
Our doors are open again and we are ready to welcome you back we have an exciting programme of classic films and blockbusters.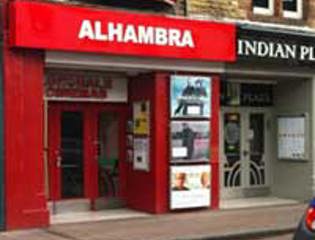 Event Date
25 October 2021
12:00 AM
This event occurs from
17 May 2021 to 31 Dec 2021
£
Description
Located in the heart of Penrith with convenient on-street car parking or in the Bluebell Lane car park, the Alhambra Cinemas provide a first-class cinema experience, screening all the latest cinema releases as well as independent and foreign-language films in comfortable and relaxing surroundings.
Now with Dolby Digital projection and Dolby Digital sound.
For details of the latest films showing at the Lonsdale Alhambra, Penrith this week please visit their website.
Event Venue
Lonsdale Alhambra Cinema, 47 Middlegate, Penrith CA11 7PT
Address
47 Middlegate,
Penrith CA11 7PT
See on map