Discovering Watercolours with Margaret Jarvis
Exploring Watercolours, Pencils and more with Margaret Jarvis.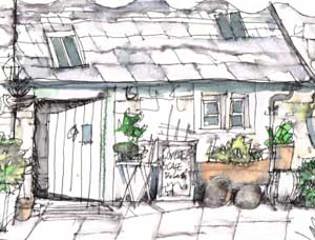 Event Date
19 November 2021
12:00 AM
This event will also happen on the following dates: Sunday 23 May 2021
Friday 19 Nov 2021

£ 100
Description
After the success of Margaret's inaugural Pen and Wash Monday afternoons, we now offering a further 4 short afternoons with Watercolours as the focus. 
The four afternoon courses will have the same format each week.  The first hour will be learning a new / or brushing up on techniques. The remaining part of the afternoon will be spent putting this into action. Lots of hints and tips along the way.  Materials provided but students are encouraged to bring any equipment they have.

Topics covered:
Watercolour colour mixing and tonal picture
Coloured pencils
Pastel pencils
Inktense and watercolours 
These afternoon sessions are not suitable for complete beginners, but those with some grounding in this medium or in Pen and Wash (you may have taken Margaret's Beginners course previously for example).
Course cost £100 / deposit £15.
Event Venue
Quirky Workshops