Introduction to Silver Clay Jewellery - Inspired by Nature with Jo Dix
'Inspired by Nature' Silver Clay Jewellery Design with Jo Dix.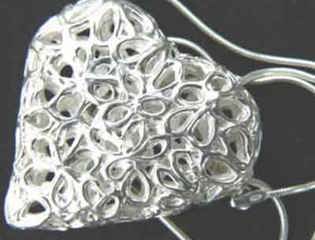 Event Date
06 August 2021
12:00 AM
This event will also happen on the following dates: Friday 06 Aug 2021
Saturday 21 Aug 2021
Saturday 09 Oct 2021

£ 82
Description
Design and make your own bespoke beautiful jewellery in a day. You can even bring along a small personal treasure to copy and make into a stunning personalised piece.
Jo will guide you through the basics to help you get the best from your silver clay. All tools and equipment are provided, just bring your imagination!
What is Silver Clay / Art Clay?  Silver Clay is part of the metal clay family. It is a fabulous medium for making just about anything, from the simplest piece to the most intricate patterns. It's great for all skill levels and fires as Fine Silver (99.9% pure) which is a higher quality that the jewellery "norm" of Sterling Silver (92.5%). It is the versatility of silver clay that makes it so popular and accessible to create pieces without the need for intricate techniques or tools. You can knead it, roll it, beat it, stretch it, texture it, fold it or anything else really. You can even colour it, we're told!
£82 including a lovely 2 course lunch, Materials are charged extra from £15 upwards.
Event Venue
Quirky Workshops