Lord Birkett Memorial Trophy 2022
Ullswater Yacht Club's biggest event of the year, the annual long distance race for the highly-prized Lord Birkett Memorial Trophy.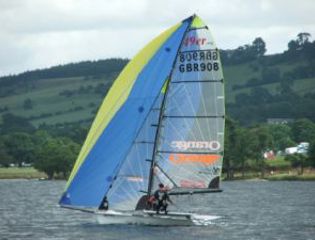 Event Date
02 July 2022
12:00 AM
This event occurs from
02 Jul 2022 to 03 Jul 2022
£
Description
It was first started in 1963 as celebration regatta in honour of Lord Norman Birkett, who passed away two days after successfully preventing Ullswater from becoming a reservoir in the House of Lords. The club has held the round-the-island race each year since. The Birkett is now the biggest event of the year in Ullswater.  The festival of sailing attracting racers of all levels from all over the country.
The quest for the 'Holy Grail' of a Birkett win has seen the popularity of the event soar. The Ullswater sailing event has recently ranked eighth in the 'top 50 must-do sailing regattas' by Yachts and Yachting magazine.

The 2022 Lord Birkett Memorial Trophy takes place on Saturday and Sunday, July 2 and 3.