Lord Birkett Memorial Trophy 2021
The 2021 Lord Birkett Memorial Trophy will be on July 3 and 4, 2021.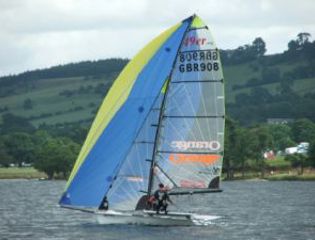 Event Date
03 July 2021
12:00 AM
This event occurs from
03 Jul 2021 to 04 Jul 2021
£
Description
Ullswater Yacht Club is looking forward to welcoming all regulars and new competitors to a bigger and better event in 2021.
The Lord Birkett Memorial Trophy, returns to Ullswater Yacht Club on 3 and 4 July 2021. It was first started in 1963 as celebration regatta in honour of Lord Norman Birkett, who passed away two days after successfully preventing Ullswater from becoming a reservoir in the House of Lords. The club has held the round-the-island race each year since. The Birkett is now the biggest event of the year in Ullswater - a festival of sailing attracting racers of all levels from all over the country.
The quest for the 'Holy Grail' of a Birkett win has seen the popularity of the event soar. The Ullswater sailing event has recently ranked eighth in the 'top 50 must-do sailing regattas' by Yachts and Yachting magazine.
Event Venue
Ullswater Yacht Club
Address
Unnamed Road,
Penrith CA10 2NA,
UK
See on map