Films at the Lonsdale Alhambra, Penrith
Located in the heart of Penrith, the Alhambra Cinema provide a first-class cinema experience, screening all the latest cinema releases as well as independent and foreign-language films in comfortable and relaxing surroundings.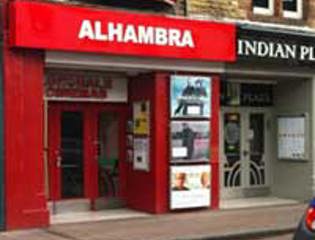 Event Date
20 October 2020
12:00 AM
This event occurs from
17 Jul 2020 to 31 Dec 2020
£
Description
The Penrith Lonsdale Alhambra has reopened.  Visit the Penrith Alhambra website for details of the safety measures in place.
Event Venue
Lonsdale Alhambra Cinema
Address
47 Middlegate,
Penrith CA11 7PT
See on map